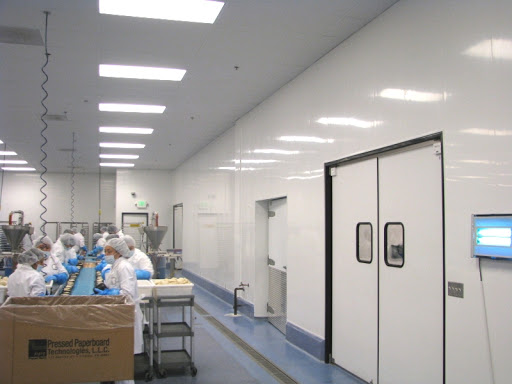 Food Processing and Manufacturing
These wall panels work great in Food Processing & Manufacturing Facilities.  They offer a non stick and easy to clean solution. They can be cleaned with common soaps and water as well as harsher cleaning chemicals. They are 100% waterproof so will not rot, corrode or mould, unlike drywall or other commonly used materials that need replaced more frequently.
Our plastic sheets are strong, dense, impact resistant, and will not crack, chip or peel.
Our trim and fasteners create a full solution system that is easy to install, creates a watertight seam and that polished final look.
Please feel free to contact us if you have installation or specific application questions, or check out our FAQ section for common questions.
Applications
Food Processing Facilities
Food Manufacturing Facilities
Breweries
100 % waterproof

easy to maintain and clean

strong, dense, durable and impact resistant

works with most applications

is crack, peel and chip resistant

easy to cut with various power tools

easy installation

chemical resistant
available in 4 X 8 foot panels/sheets

available in 4 X 10 foot panels/sheets